PERSONALIZED GENOMICS MEDICINE: THE VALUE OF KNOWING
---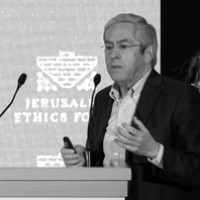 Chair
Arnold Munnich
Professor of Genetics
University Paris-Descartes, France
Arnold Munnich is Professor of Genetics at University Paris-Descartes since 1989 and the acting president of the Imagine Foundation. He studied medicine in Paris and received his MD degree in 1979 and his PhD in Biochemistry in 1988. He is board certified in Paediatrics and in Medical Genetics in 1983. His main research interests are Genetics and Epigenetics of Neurometabolic Diseases and Birth Defects. He is the author or co-author of more than 900 publications in peer-reviewed journals since 1980. He has been a member of several international editorial review boards, including the Journal of Medical Genetics, European Journal of Human Genetics, Human Genetics, Human Mutation and Clinical Genetics. He served as scientific and medical advisor of the President of the French Republic, Nicolas Sarkozy between 2007 and 2012. He is a member of the American Society of Human Genetics, European Society of Human Genetics and the French National Academy of Science. He was awarded the Grand Prix Inserm in 2000, the European Society of Human Genetics award in 2008 and the Claude Bernard award of the Ville de Paris in 2013.
---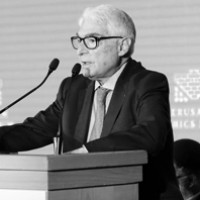 Paul Atlan
Director of Teaching of Transcultural Biomedical Ethics
University Paris-Descartes, France
Specialist in Gynecology (Infertility-PMA-Bioethics)
Director of Teaching of Transcultural Biomedical Ethics (Paris-Descartes)
Rapporteur of the Committee on Biomedical Ethics of the Consistory
---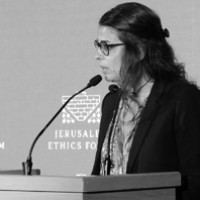 Béatrice Childs
Psychoanalyst
France
Beatrice Childs is a psychoanalyst in Paris, where she divides her time between private practice and serving the Institute Imagine-Necker Hospital for Sick Children in the field of medical genetics, rare diseases of the child, and genetic counseling for couples. After training in literature and political science at theInstitut Etudes Politiques de Paris, she obtained a professional Master of Paris 7 (University Paris Diderot) in psychology and psychopathology of the adult. Her training as a psychoanalyst and practitioner analyst is provided by the Association for Psychoanalytic Training and Freudian Research in Paris (Espace Analytique).
She has also served adolescents through the Gombault Darnaud Foundation-Paris, Psychiatric Hospital atCHU Sainte-Anne Paris), and at the Perinatal Psychopathology Unit within CH Delafontaine Saint-Denis.
Her current work focuses on genetic consultation and its impact on the family and siblings.
---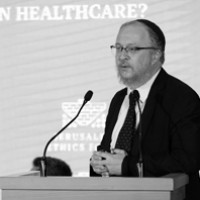 Benjamin David
Medical Ethics Doctor
Israel
Is a specialist rabbi on medical ethics issues in the field of Obstetrics, Genetics and Fertility Gynecology. Has been working for twenty years at the Pouah Institute of Jerusalem, which is an organization that answers ethical questions in these areas and supports couples during fertility treatments.
He teaches medical ethics in different academic institutions in the Nursing School Department (Tal Institute in Jerusalem) or in Master's Degree for Teachers in Jewish Studies (Orot Israel in Rehovot).
He participated in the publication of several articles in academic journals and recitals of articles in the fields of medical ethics.
He is  a member of the Israeli Federation of Fertility Research.
He is  a member of the Ethics Commission of the Kfar Shaul Psychiatric Hospital in Jerusalem.
He is  a member of the Helsinki Commission on Medical Research of IDF Israel's Army.
---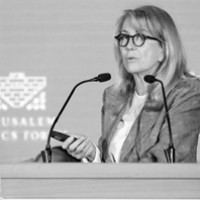 Michèle Verschoore
Doctor in Dermatology
France
Michèle Verschoore is a Doctor in Dermatology and specialized in clinical pharmacology. She began her career in the pharmaceutical industry before joining L'Oréal where she created the L'Oréal Medical department. She has since established the scientific image of L'Oréal in the medical communities worldwide, launched ambitious partnerships of research on hair & skin in China, India and Africa, and has created education programs on photoprotection, pigmentation, and skin aging in several countries. She has published more than 80 articles in renowned medical journals and edited a textbook on Dermatology in Chinese. Since 2012, Dr. Verschoore has been a part time dermatologist at Hospital Saint Louis, Paris, where she created the «Skin of the World» consultation
---