In an unprecedented partnership for a better future, The Elie Wiesel Foundation for Humanity, The Galien Foundation and the Cura Foundation have launched bold debate and discussion focused on humanity's bioethical road map.
Elie Wiesel and his wife, Marion, established The Elie Wiesel Foundation for Humanity soon after he was awarded the 1986 Nobel Prize for Peace. The Foundation's mission, rooted in the memory of the Holocaust, is to combat indifference, intolerance and injustice through international dialogue and youth-focused programs that promote acceptance, understanding and equality.
The international conferences of The Elie Wiesel Foundation for Humanity serve as a catalyst for change and action. The conferences, which focus on themes of Peace, Education, Health, the Environment and Terrorism, serve to bring together Nobel Laureates and world leaders to discuss social problems and develop suggestions for change. The Foundation hosted its inaugural conference, Facing the 21st Century: Threats & Promises, in 1988 gathering 79 Nobel Laureates in Paris. The Conference paved the way for a series of conferences including: The Anatomy of Hate; Tomorrow's Leaders; The Future of Hope; and the Petra Conferences of Nobel Laureates.
In the United States, the Foundation has for 27 years offered the Ethics Essay Contest which challenges college juniors and seniors to analyze the urgent ethical issues confronting them in today's complex world.
For more than 20 years, the Foundation operates two Beit Tzipora Centers for Study and Enrichment in Israel. These Centers, in Ashkelon and Kiryat Malachi, focus on educating the Ethiopian-Jewish community and giving Ethiopian-Israeli students the opportunity to participate fully in Israeli society. Close to one thousand boys and girls are currently enrolled in after-school programs that serve as a model for other schools.
The Prix Galien is more than an award: it is a movement with a mandate to foster, recognize and reward excellence in scientific innovation to improve the state of human health. Building on an unrivaled network of top biomedical scientists including Nobel Laureates in medicine, the Prix Galien manages an independent, cross-functional and geographically diverse program of events and sponsorships to brand "the best of the best" in new medicines and diagnostics.
Our scope is global, and our commitment to progress in medicine is both measurable and concrete. Our members express this through the establishment of productive relationships to build lasting bridges between the commercial research enterprise and local communities engaged in public policy, science, finance, academic research and the media.
In addition to recognizing advances in promising therapies, the Prix Galien's annual Pro Bono Humanum Award for humanitarian achievements brings a unique focus to the intersection between science, business and politics. The outcome we seek is guided by the synthesis principle that underpins the conduct of science itself: successful innovation where financing, physical assets, knowledge and skills are combined from many sources to move new ideas quickly "from the bench to the bedside," on behalf of patients everywhere. A truly global program present in 14 countries*
Our program includes a review of contributions from a new generation of innovators representing diverse sectors in health. Our theme: better cross-cultural contacts, harmonized regulation, internal business process improvements, new information technologies and effective public-private partnerships can remove barriers to the commercialization of good medicines and expand access to these benefits to all who need them.
Through our partnership with the Élie Wiesel Foundation for Humanity and our first initiative in Africa, we are at a new and exciting stage in the evolution of the Prix Galien as the pre-eminent "force populaire" behind the global scientific enterprise. With the support of our sponsoring organizations, our efforts will extend to all who see medical innovation not only as an industrial policy asset but as a source of social progress – where private enterprise and public engagement combine to deliver a greater public good.
We invite all communities with a commitment to the conduct and promotion of life sciences innovation to contribute to this important work.
The Prix Galien is present in:
Africa
‭, ‬
Belgium, Canada, China, France, Germany, Greece, Italy, Netherlands, Poland, Russia, Spain, Switzerland, United
Kingdom and the United States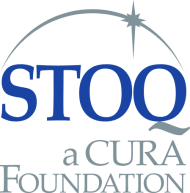 Building Bridges Between Science and Faith Science  Theology and Ontological Quest (STOQ), a Cura Foundation, is focused on understanding the impact of innovations in medicine, including but not limited to regenerative medicine, artificial intelligence, gene editing, gene and cell therapies, on society, culture and faith. As such, we inspire powerful conversations across all major religions, cultures and borders to build a bridge between science and theology.
Science, Theology and Ontological Quest (STOQ) is a nonsectarian, nonpartisan, tax-exempt organization under section 501 (c3) of the Internal Revenue Code.