HIGHLY PREVALENT NEGLECTED DISEASES: DEVELOPING MEDICINES AND BUILDING INFRASTRUCTURE FOR THE REST OF THE WORLD
---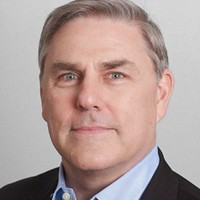 Kenneth I. Moch
Senior Advisor to the Chairman
Center for Global Health Innovation and Global Health Crisis Coordination Center
Kenneth Moch has played a key role in building six life science companies, resulting in multiple marketed products focused on the treatment of chronic and acute life-threatening conditions. Moch is currently serving as a Senior Advisor to the Chairman of the Center for Global Health Innovation and the Global Health Crisis Coordination Center. He previously served as President & CEO of five life science companies – Cognition Therapeutics, Chimerix, BioMedical Enterprises, Alteon and Biocyte Corporation – having started his career in biotech drug development as a co-founder of The Liposome Company, the pioneering company for one of the most widely used drug delivery/carrier technologies. He has also been a Managing Director of Healthcare Investment Banking at ThinkEquity Partners and a management consultant with McKinsey & Company. Moch served for over a decade on the Governing Board of the Biotechnology Innovation Organization (BIO), most recently chairing BIO's Bioethics Committee and co-chairing the Emerging Companies Section Strategy and Policy Committee, and is a past Chairman of BioNJ, New Jersey's biotechnology trade organization. He is a founding member of the New York University Working Group on Compassionate Use and Pre-Approval Access and a Faculty Affiliate of the Division of Medical Ethics, Department of Population Health, NYU School of Medicine. Moch received an A.B. in biochemistry with a minor in health policy from Princeton University and an MBA from the Stanford University Graduate School of Business.
---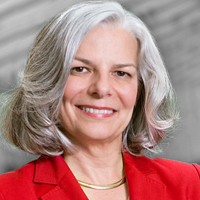 Dr. Julie Gerberding, MD, PhD
Chief Patient Officer and Executive Vice President, Population Health and Sustainability
Merck & Co., Inc.
As chief patient officer and executive vice president, Population Health & Sustainability, Dr. Julie Gerberding is responsible for patient engagement, corporate social responsibility, ESG and other functions. Formerly, Dr. Gerberding  oversaw Global Public Policy and Strategic Communications for the company. She joined Merck in 2010 as president of vaccines and was instrumental in increasing access to the company's vaccines to people around the world. Previously, Dr. Gerberding was Director of the U.S. CDC, where she led the agency through SARS and over 40 emergency responses to public health crises.  She serves on the Boards of Cerner Corporation and MSD Wellcome Trust Hilleman Laboratories, a non-profit that develops new technologies for developing countries.  She also co-chairs the CSIS Commission on Strengthening America's Health Security. Dr. Gerberding received her undergraduate and M.D. degrees from Case Western Reserve University and a Masters of Public Health at the University of California, Berkeley.  She completed her internship and residency in Internal Medicine and fellowship in Clinical Pharmacology and Infectious Diseases at the University of California, San Francisco, where she is currently an Adjunct Associate Professor of Medicine. 
---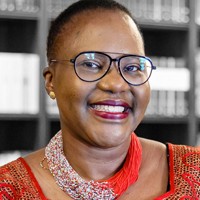 Dr. Mwelecele Ntuli Malecela, MSc, PhD
Director, Deportment of Control of Neglected Tropical Diseases
World Health Organization
Dr. Mwelecele Ntuli Malecela is Director of the Department of Control of Neglected Tropical Diseases of the World Health Organization since December 2018.  Prior to this appointment, Dr. Malecela became Director of the Office of the WHO Regional Director for Africa in Brazzaville, Congo, in April 2017, with responsibility for providing policy, managerial and diplomatic advice to the Regional Director.  Before this position, she worked for 30 years at the National Institute for Medical Research in Tanzania, starting as a junior scientist in the field of lymphatic filariasis; later working on the immuno-epidemiology of filarial infections and running treatment program, including launching the Tanzania Lymphatic Filariasis Elimination Programme; and ultimately serving as the first female Director General of the organization. She has served on a number of international committees, including the Technical Advisory Group of the Global Programme to Eliminate Lymphatic Filariasis, the Mectizan Expert Committee, the Trachoma Expert Committee and the advisory board of the Initiative on Public-Private Partnerships for Health. She also chaired the WHO Neglected Tropical Diseases Regional Programme Review Group for Africa; and is the recipient of a number of awards in recognition of her work against neglected tropical diseases. Dr. Malecela holds a BSc in zoology from the University of Dar es Salaam and an MSc and PhD in parasitology from the University of London (LSHTM), where she specialized in filiarial immunology.
---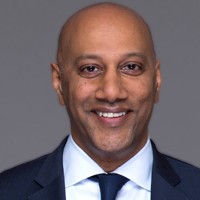 Dr. Rajeev Venkayya, MD
President, Global Vaccines Unit
Takeda Pharmaceuticals Ltd.
Dr. Rajeev Venkayya is President of the Global Vaccine Business Unit at Takeda Pharmaceutical Company. He leads a vertically-integrated business developing vaccines for dengue, norovirus and Zika. Dr. Venkayya serves as an independent member of the board of the Coalition for Epidemic Preparedness Innovations (CEPI) and the International AIDS Vaccine Initiative (IAVI) and is a life member of the Council on Foreign Relations. Prior to joining Takeda, Dr. Venkayya served as Director of Vaccine Delivery for the Bill & Melinda Gates Foundation's Global Health Program and served on the board of Gavi, the Vaccine Alliance. Before that, he was the Special Assistant to the President for Biodefense at the White House. In this capacity, he oversaw U.S. preparedness for bioterrorism and biological threats and was responsible for the development and implementation of the National Strategy for Pandemic Influenza. Dr. Venkayya trained in Pulmonary & Critical Care Medicine at the University of California, San Francisco, where he also served on the faculty. He was a resident and Chief Medical Resident in internal medicine at the University of Michigan. He received his B.S./M.D. from the Northeast Ohio Universities College of Medicine, where he was inducted into the Alpha Omega Alpha honorary medical society. Dr. Venkayya lives in Boston with his wife Viktoria and their two sons.
---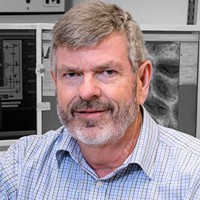 Dr. Scott C. Weaver, MS, PhD
John Sealy Distinguished University Chair in Human Infections & Immunity Chair, Department of Microbiology and Immunology Director, Institute for Human Infections and Immunity; and Scientific Director Galveston National Laboratory GVN Center Director
University of Texas Medical Branch
Dr. Scott C. Weaver is Director of the Institute for Human Infections & Immunity, Scientific Director of the Galveston National Laboratory, Chair of the Department of Microbiology & Immunology and holds the John Sealy Distinguished University Chair in Human Infections and Immunity at the University of Texas Medical Branch (UTMB). Dr. Weaver leads three major NIH- and CDC-funded center grants at UTMB: The Western Gulf Center of Excellence for Vector-borne Diseases, the West African Center for Emerging Infectious Diseases and the World Reference Center for Emerging Viruses and Arboviruses. Dr. Weaver is an internationally recognized virologist and mosquito biologist with more than 370 peer-reviewed research publications in scientific journals. He has received many awards from and holds leadership positions in a number of national and international scientific societies and professional organizations, including the Walter Reed Medal from the American Society of Tropical Medicine and Hygiene for career research contributions, and the Robert Gallo Award for Scientific Excellence from the Global Virus Network. Dr. Weaver is also a fellow of the American Academy of Inventors in recognition of his contributions to vaccine development, and a fellow of the American Academy of Microbiology and the American Society of Tropical Medicine and Hygiene. He holds nine patents for vaccine and diagnostics development for viral diseases. Dr. Weaver teaches and mentors young scientists extensively, and was named the Leon Bromberg Professor of Excellence in Teaching at UTMB. He earned his BS degree in biology and music from the College of William and Mary, his MS degree in entomology from Cornell University and his PhD degree in virology from the University of California, San Diego. Following a postdoctoral fellowship in the Department of Epidemiology and Public Health at Yale University School of Medicine, he joined the UTMB faculty in 1994.
---