INCLUSIVE MEDICINE: HOW MODERN RESEARCH AMPLIFIES OUTCOMES FOR PATIENT ACCESS, INCLUSION AND DIVERSITY
---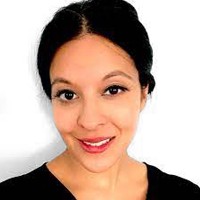 Sanskriti Thakur, MBA
Chief Growth Officer
Medable, Inc.
Since June 2021, Thakur has served as Chief Growth Officer for Medable, Inc., the leading cloud platform for patient-centered drug development. At Medable, she leads market expansion and growth initiatives across geographies and new markets to advance Medable's vision of human-centered research and enabling remote access to clinical trials regardless of geography, income and race. The growth initiatives will support expansion of Medable's strategy across geographies and new markets. Before joining Medable, Thakur most recently served as Global Head for Life Science Research for Accenture, responsible for market-shaping strategy and research in therapeutics, digital health, and business model innovation. Notably, she was responsible for perspectives in new science, COVID-19 responses and clinical trial diversity. During her 20 years in the life sciences industry (including with Boehringer Ingelheim, InVentiv, Campbell Alliance, Millennium Pharmaceuticals and Arch Chemicals), she has advised more than 30 life science companies, launched 10 life science products, advised digital health venture funds and managed a leading pharmaceutical portfolio. She has authored 12 publications on various industry topics, and has been appointed to the World Economic Forum Global Futures Council for healthcare issues.  She has an MBA from NYU's Stern School and undergraduate degrees in chemistry and biology, and is an avid painter.
---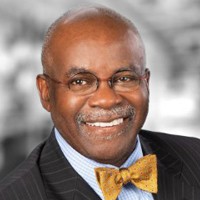 Dr. Yele Aluko, MD
Chief Medical Officer
EY Americas Business Consulting Health Sector
Dr. Yele Aluko is the chief medical officer in EY Americas Business Consulting Health Sector. He is a proven physician executive and corporate leader, with 25 years of clinical and administrative health system experience prior to joining Ernst & Young LLP in 2016. He advises health system clients on strategy, business and clinical operations providing C-Suite executives insight on health industry megatrends and enterprise growth opportunities. He is a member of the EY COVID-19 Pandemic Response Team and the EY COVID-19 Enterprise Resiliency Team, a leader in the development of the EY Point of View on Health Equity and has designed solutions for clients seeking competencies relevant to elimination of health disparities and achieving health equity. He is a former structural heart cardiologist and senior vice president of heart and vascular services at a 15-hospital integrated regional health care system in the southeast USA. He obtained his doctor of medicine from the University College Hospital, Nigeria. He trained in internal medicine and cardiology at the College of Physicians and Surgeons of Columbia University and in invasive and interventional cardiology at Cornell University and University of Massachusetts Medical Center.
---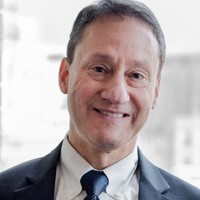 Ken Getz, MBA
Director and Professor, Tufts Center for the Study of Drug Development
Tufts University School of Medicine
Ken Getz is the Director and a professor at the Tufts Center for the Study of Drug Development, Tufts University School of Medicine, where he conducts grant-funded research on pharmaceutical R&D management and execution; protocol design optimization, contract service provider and investigative site management, e-clinical technology and data usage and patient engagement.  He is the chairman of CISCRP – a nonprofit organization that he founded to educate and raise public and patient awareness of the clinical research enterprise.  A well-known speaker at conferences, symposia, universities, investor meetings and corporations, Ken has published extensively in peer-review journals, books and in the trade press and writes a bi-monthly column nominated for a Neal Award in Applied Clinical Trials. He holds a number of board appointments in the private and public sectors and serves on the editorial boards of Pharmaceutical Medicine and Therapeutic Innovation and Regulatory Science.  Ken received an MBA from the J.L. Kellogg Graduate School of Management at Northwestern University and a bachelor's degree, Phi Beta Kappa, from Brandeis University.  He is the founder of CenterWatch, a leading publisher in the clinical trials industry, and one of several businesses that he has created and sold.
---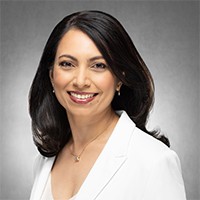 Dr. Sapna McManus, MD
Head of Patient Inclusion and Health Equity, Chief Diversity Office
Genentech
Dr. Sapna McManus obtained her Medical Degree from Manipal Academy of Higher Education, in India, and went on to broaden her perspective with a Masters degree in Healthcare Administration. She has worked in academia and clinical research, during which time she started developing her desire for positive patient outcomes, prior to industry. Her areas of interest are personalized medicine, access to care, health equity, integrated delivery networks and federal health systems. She is passionate about disparities of care and bringing tangible solutions toward equity for all patients. Dr. McManus has supported various medical teams within Roche and Genentech's Medical Affairs since 2006, including contributing to payer access, clinical trials and population health initiatives with Genentech's portfolio of medicines, most recently as Medical Affairs Executive Director in LA, MS and AL. She is currently the Head of Inclusion, Strategy and Partnering with the Chief Diversity Office of Genentech. She has lived/worked in India, Tanzania, U.A.E, Indonesia and Malaysia. While immersed in the multiple cultures, became fluent in five of the languages. She is the spouse of US Air Force retired Major James R. McManus, RN. They have two children, and currently reside in Texas.
---