Societal, Legal and Ethical Challenges Around Access to COVID-19 Vaccines
Thursday, November 12, 2020
3:00 PM – 4:00 PM (ET)
As science moves closer to the timely arrival of an effective vaccine against the COVID-19 virus, attention is shifting to the critical issue of access:  who supplies it, who gets it, when, and under what conditions.  The human and financial toll of the worst public health crisis in a century has exposed major gaps in the existing global infrastructure for fighting serious outbreaks of disease.  In fact, there is no agreed international system of governance to ensure the allocation of a pandemic vaccine fairly and consistently across countries.
Already, wealthy countries representing less than 15% of the world's population have been able to secure almost all of the 2 billion doses of COVID-19 vaccines promised by biopharmaceutical manufacturers with vaccine candidates in development. Such "vaccine nationalism" has also led to a lack of clarity in individual company negotiations on vaccine pricing, a situation accentuated by the health emergency and its compressed timelines on vaccines rollout, leaving little room for reliance on competition and other normal market signals. In addition, decisions by some vaccine developers to outsource manufacturing to others makes it harder to assess accountability for decisions on access.
Each of these trends raise this single fundamental question: how do you "triage the world" when something as critical as a life-saving COVID-19 vaccine is in limited supply and logistically difficult to distribute to all those in need?
The panel will review the full range of social, legal and ethical challenges to access around COVID-19 vaccines. It will include a detailed examination of progress being made by key multilateral  players like the Coalition for Epidemic Preparedness Initiatives (CEPI) in brokering deals with industry on tiered cost-bearing strategies to benefit more people in low- and middle-income nations.
Discussion with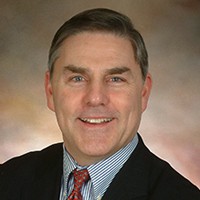 Kenneth I. Moch
Senior Advisor to the Chairman
The Center for Global Health Innovation and Global Health Crisis Coordination Center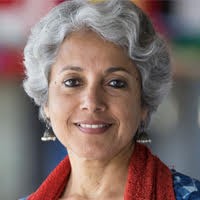 Dr. Soumya Swaminathan
Chief Scientist
World Health Organization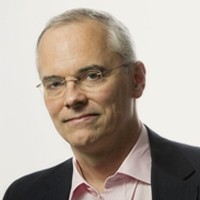 Richard Hatchett, MD
Chief Executive Officer
CEPI – Coalition for Epidemic Preparedness Innovations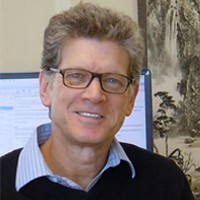 Kenneth I. Kaitin Kenneth I. Kaitin, PhD
Professor & Director
Tufts Center for the Study of Drug Development, Tufts University School of Medicine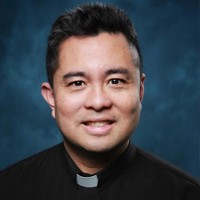 Rev. Fr. Nicanor Pier Giorgio Austriaco, OP, PhD, SThD
Professor of Biology and of Theology
Providence College
---
Kenneth I. Moch, Chair
The Center for Global Health Innovation and Global Health Crisis Coordination Center
Kenneth I. Moch has played a key role in building six life science companies, resulting in multiple marketed products focused on the treatment of chronic or acute life-threatening conditions. His overarching skill is creating results-oriented environments and constructing strong, efficient teams which produce superior individual and team performance, thereby maximizing the opportunity for the technology and products to succeed. Mr. Moch is currently serving as a Senior Advisor to the Chairman of the Global Health Crisis Coordination Center in Atlanta. He previously served as President & CEO of five life science companies – Cognition Therapeutics, Chimerix, BioMedical Enterprises, Alteon, and Biocyte Corporation – having started his career in biotech drug development as a co-founder of The Liposome Company. He has also been a Managing Director of Healthcare Investment Banking at ThinkEquity Partners and a management consultant with McKinsey & Company.
Mr. Moch served for over a decade on the Governing Board of the Biotechnology Innovation Organization (BIO), where he held numerous leadership roles in policy areas including capital formation, business development and regulatory policy, and most recently chaired BIO's Bioethics Committee and co-chaired the Emerging Companies Section Strategy and Policy Committee. He is a founding member of the New York University Working Group on Compassionate Use and Pre-Approval Access (CUPA), a past Chairman of BioNJ, New Jersey's biotechnology trade organization, and a past member of the Executive Committee of the New York Biotechnology Association. Mr. Moch received an A.B. in biochemistry with a minor in health policy from Princeton University and an MBA from the Stanford University Graduate School of Business.
---
Dr. Soumya Swaminathan
Dr. Soumya Swaminathan, Chief Scientist of the World Health Organization, was most recently WHO's Deputy Director-General for Programmes. A paediatrician from India and a globally recognized researcher on tuberculosis and HIV, she brings with her 30 years of experience in clinical care and research and has worked throughout her career to translate research into impactful programmes. Dr Swaminathan was Secretary to the Government of India for Health Research and Director General of the Indian Council of Medical Research from 2015 to 2017. In that position, she focused on bringing science and evidence into health policy making, building research capacity in Indian medical schools and forging south-south partnerships in health sciences. From 2009 to 2011, she also served as Coordinator of the UNICEF/UNDP/World Bank/WHO Special Programme for Research and Training in Tropical Diseases in Geneva.
She received her academic training in India, the United Kingdom of Great Britain and Northern Ireland, and the United States of America, and has published more than 350 peer-reviewed publications and book chapters. She is an elected Foreign Fellow of the US National Academy of Medicine and a Fellow of all three science academies in India. She has previously been on several WHO and global advisory bodies and committees, including the WHO Expert Panel to Review Global Strategy and Plan of Action on Public Health, Innovation and Intellectual Property, the Strategic and Technical Advisory Group of the Global TB Department at WHO, and most recently was Co-Chair of the Lancet Commission on TB.
---
Richard Hatchett, MD
Richard J. Hatchett, MD, is Chief Executive Officer of the Coalition for Epidemic Preparedness Innovations (CEPI), a partnership of public, private, philanthropic and civil organizations that will finance and co-ordinate the development of vaccines against high priority public health threats and vaccine platform technologies to respond rapidly to emerging infectious diseases with pandemic or epidemic potential.
Prior to joining CEPI, Dr. Hatchett most recently served as acting Director of the U.S. Biomedical Advanced Research and Development Authority (BARDA), after serving for five years as BARDA's Chief Medical Officer and Deputy Director. At BARDA, Dr. Hatchett oversaw programs to develop medical countermeasures against chemical, biological, radiological and nuclear threats, pandemic influenza, and emerging infectious diseases and led or helped lead the development of vaccines, therapeutics, and diagnostics for a number of emerging viruses, including the H3N2v and H7N9 influenza viruses, MERS, Ebola, and Zika. Previously, Dr. Hatchett served on the White House Homeland Security Council under President George W. Bush and was a member of the White House National Security Staff under President Barack Obama. He is a recipient of the HHS Secretary's Award for Distinguished Service and a five-time recipient of the NIH Director's Merit Award.
A graduate of Vanderbilt University and the Vanderbilt University Medical School, he completed a residency in internal medicine at the New York Hospital – Cornell Medical Center and a fellowship in medical oncology at Duke University Medical Center.
---
Kenneth I. Kaitin, PhD
Kenneth Kaitin, PhD is a Professor at Tufts University School of Medicine and is Director of the Tufts Center for the Study of Drug Development. Dr. Kaitin also holds appointments as Advisory Professor at Shanghai Medical College of Fudan University in Shanghai, China; and faculty of the European Center for Pharmaceutical Medicine at the University of Basel.
An internationally recognized expert on drug development science and policy, Dr. Kaitin writes and speaks regularly on factors that contribute to the slow pace and high cost of pharmaceutical R&D and efforts to improve the development process. He has provided public testimony before the U.S. Congress on pharmaceutical development, regulation, and policy issues, and he currently serves as an expert consultant to the U.S. Department of Defense on bioterror countermeasures initiatives. Dr. Kaitin is frequently quoted in the business and trade press on global R&D trends and new models of innovation.
A former President of the Drug Information Association, Dr. Kaitin is currently Editor-in-Chief of Expert Review of Clinical Pharmacology. He is on the editorial boards of a number of peer-review journals, and he serves on the boards of directors of several public, private, and not-for-profit life sciences companies and organizations. In 2011, Dr. Kaitin received the Dr. Louis M. Sherwood Award, granted by the Academy of Pharmaceutical Physicians and Investigators. Dr. Kaitin received a B.S. from Cornell University and an M.S. and Ph.D. in pharmacology from the University of Rochester.
---
Rev. Fr. Nicanor Pier Giorgio Austriaco, OP, PhD, SThD
Rev. Nicanor Austriaco, O.P., completed his Bachelor of Science degree in Bioengineering, summa cum laude, at the University of Pennsylvania, and then earned his Ph.D. in Biology from M.I.T. where he was a pre-doctoral fellow of the Howard Hughes Medical Institute. He was ordained a priest in the Order of Preachers in 2004. He completed his Pontifical License in Sacred Theology (S.T.L.) in Moral Theology at the Dominican House of Studies in Washington, DC, and a Pontifical Doctorate in Sacred Theology (S.Th.D.) at the University of Fribourg in Switzerland. He earned his M.B.A. from Providence College in 2020.
Fr. Austriaco currently serves as Professor of Biology and of Theology at Providence College in Providence, Rhode Island, and founding director of ThomisticEvolution.org. This year, he is a Visiting Professor of Biological Sciences and a research fellow at the Center for Theology, Religious Studies, and Ethics at the University of Santo Tomas in Manila, Philippines. In the Philippines, Fr. Austriaco is a member of the OCTA Research Team that performs data analysis and COVID-19 pandemic management for the national government and other city and municipal administrations. His NIH-funded laboratory at Providence College is investigating the genetics of programmed cell death using the yeasts, Saccharomyces cerevisiae and Candida albicans, as model organisms. Fr. Austriaco is a bioethics consultant for the Catholic bishops' conferences of the United States and of the Philippines.
Fr. Austriaco has published over fifty peer-reviewed papers in biology, philosophy, and theology, and two books, including Biomedicine and Beatitude: An Introduction to Catholic Bioethics, which was recognized as a 2012 Choice outstanding academic title by the Association of College and Research Libraries. A second edition of the bestselling book is expected in 2021.
Sign in or register and get unlimited access to recordings of our past webinars and conferences.
Register
This webinar is brought to you by

,