Ethics in the Business of Healthcare
Tuesday, December 8, 2020
12 PM - 1 PM ET
Join leaders in healthcare on December 8th from 12-1pm ET for a continued discussion from the U.S. Prix Galien on how innovations migrate from an idea to a product that impacts human health.
Moderated by Gil Bashe, Managing Partner, Global Health, Finn Partners, hear from Junaid Bajwa, Chief Medical Scientist, Microsoft Research, Sheri McCoy, Board of Directors AstraZeneca, Chair of the Board, Certara, Michael Rosenblatt, MD, Chief Medical Officer, Flagship Pioneering, and Mel Spigelman, CEO, TB Alliance and the 2020 U.S. Prix Galien Best Pharmaceutical Product winner for Pretomanid.
The panel will also explore a preliminary discussion of the Galien African Forum's panel on Africa's response to COVID-19 as well as the ethics of innovation in medicine. Additional topics include how health and racial disparities are heightened due to COVID-19, the reason society should prioritize developing the nation's health urgencies and how innovators will take on responsibilities beyond discovery in the lab.
Discussion with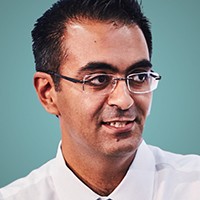 Junaid Bajwa
Chief Medical Scientist
Microsoft Research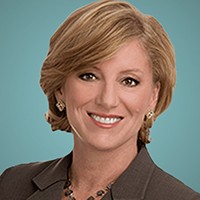 Sheri McCoy
Board of Directors
Astra Zeneca 
Chair of the Board
Certara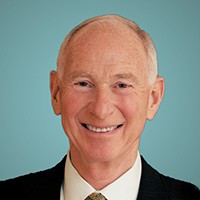 Michael Rosenblatt
Chief Medical Officer
Flagship Pioneering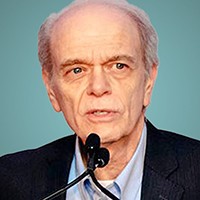 Mel Spigelman
Chief Executive Officer
TB Alliance
Moderated by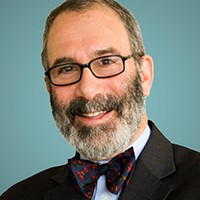 Gil Bashe
Managing Partner
Global Health, FINN Partners
­
---
Gil Bashe
Gil Bashe's healthcare career spans the patient, physician, provider, payer and policy sectors. At the center of Gil's life and work is the belief that communication is part of the care. As managing partner of Finn Partners Global Health Practice, he champions the talent and ideas of the nation's "Healthcare Agency of the Year" (PRovoke Media).
Prior to joining Finn Partners, Gil was Executive Vice President and Health Practice Head at Makovsky and chair at WPP Group's health marketing agency CommonHealth. During his tenure as global head of the Hill & Knowlton Global Health Practice, he took on some of the sector's most vexing reimbursement and access challenges. As a result, he was named by PRNews as one of the nation's "Top Crisis Communicators" and inducted into its Hall of Fame. PM360 was bestowed upon Gil its "Lifetime Achievement Award," given to the nation's leading health executives.
Gil is passionate about public health in everything he does. He serves on the NHLBI GENTAC Working Group examining how genetics impacts cardiovascular disease and the health/tech advisory committee for mHealth Israel. He is a past chair of the American Heart Association Northeast Founder's Affiliate. Gil is dedicated to advancing health innovation and is advisor to the CNS Summit and Marfan Foundation.
Gil is also an advisory board member of the Prix Galien Foundation, referred to as the Nobel Prize for health innovation. Gil is a past national board member of the Leukemia and Lymphoma Society and American Academy of Pain Medicine Foundation. Always ready to share knowledge, Gil is a speaker on patient advocacy and health communications, a digital health influencer and co-editor of the book Branding Health Services: Defining Yourself in the Marketplace.
---
Junaid Bajwa
Junaid is the Chief Medical Scientist at Microsoft Research and a practicing physician in the NHS (the UK's National Health Service). He was previously the Global Lead for Strategic Alliances and Solutions for the Global Digital Centre of Excellence at Merck Sharp & Dohme, where he led a range of strategic initiatives to improve patient care, including establishment of internal partnerships across the enterprise and external partnerships across the health care ecosystem. He cofounded "VelocityHealth" as Europe's first prevention focused digital-health accelerator, in partnership with Telefonica, and led his team to deliver the "NHS Testbed" in partnership with Verily Life Sciences (part of Alphabet), which the Health Service Journal recognized as the "Best Pharmaceutical Partnership with the NHS" in 2018.
Previously, Junaid has worked across primary care, secondary care, and public health settings in addition to acting as a payer, and policy maker within the UK, where he specialized in informatics, digital transformation, and leadership. He has consulted for health care systems across the US, Australia, New Zealand, Singapore, and Europe, in addition to being seconded by the NHS to work with IBM. Junaid completed his MBA at the Imperial College Business School in London and has studied health strategy and quality improvement at both Harvard and the Institute of Healthcare Improvement in Boston. Academically, he is a Clinical Associate Professor at UCL (University College London), and Visiting Scientist at the Harvard School of Public Health.
Junaid hopes to bring his clinical, life sciences, and academic experiences together in this new role. He hopes to help healthcare focused teams across Microsoft, unlock the power of technology to help solve the healthcare challenges of today, whilst reimagining a better future for tomorrow.
---
Sheri McCoy

Sheri McCoy served as Chief Executive Officer and Director of Avon Products, Inc. from 2012 to 2018. Prior to joining Avon, Ms. McCoy led a distinguished 30-year career at Johnson & Johnson, where she served as Vice Chairman of the Executive Committee and member of the Office of the Chairman. She was responsible for the Pharmaceutical and Consumer business segments that represented more than 60 percent of the company's revenues. Ms. McCoy joined Johnson & Johnson as a scientist in research and development and subsequently managed businesses in every major product sector, including consumer, prescription medicines, and medical devices, where she held roles including Worldwide Chairman, Pharmaceuticals Group and Worldwide Chairman, Surgical Care Group.
Ms. McCoy now serves on the boards of AstraZeneca PLC, a global, science-led biopharmaceutical business; Stryker Corporation, a Fortune 500 medical technologies firm; Kimberly-Clark, a multinational personal care corporation; and Novocure, a novel oncology company. She is also an industrial adviser for EQT Partners, in connection with which she serves as Chair of Certara, a global leader in biosimulation for drug discovery and development, Chair of Aldevron, a leading supplier of DNA plasmids, and director at Galderma, a global skin health business.
Ms. McCoy holds a Bachelor of Science degree in textile chemistry from the University of Massachusetts, Dartmouth, a Master's degree in chemical engineering from Princeton University, and an MBA from Rutgers University. She holds four US patents and has been recognized by Fortune Magazine and Forbes Magazine as one of the 50 most powerful women in business.
---
Michael Rosenblatt

Dr. Michael Rosenblatt's career has been in academia, pharma and biotech/venture. He is a physician—scientist, now serving as Chief Medical Officer of Flagship Pioneering in Cambridge, MA, a firm that originates new biotech companies.  Previously, he was Merck's Chief Medical Officer.   He also served as Dean of Tufts University School of Medicine, and before that, Robert Ebert Professor of Molecular Medicine and George R. Minot Professor at Harvard Medical School. He was President of Beth Israel Deaconess Medical Center and Director of the Harvard-MIT Division of Health Sciences and Technology. He graduated summa cum laude from Columbia, and received his M.D. magna cum laude from Harvard.  Internship, residency, and endocrinology training were all at the Massachusetts General Hospital.
---
Mel Spigelman
Dr. Spigelman is the President and Chief Executive Officer of the Global Alliance for TB Drug Development (TB Alliance), and a Member of its Board of Directors. Prior to being appointed President and CEO in 2009, Dr. Spigelman served for five and a half years as the Director of Research & Development at TB Alliance. He was instrumental in forging key organizational partnerships and building the pipeline of TB drug candidates. Notably, Dr. Spigelman was a leader in developing a regimen-based paradigm of TB drug development – a faster and more efficient approach, which is emerging as the gold standard within the TB drug research field.
Dr. Spigelman spent a decade managing drug R&D at Knoll Pharmaceuticals (a division of BASF Pharma) prior to joining TB Alliance. As Vice President of R&D at Knoll for eight years, Dr. Spigelman supervised all R&D activities from basic discovery to regulatory approval and Medical Affairs. He established global R&D processes as part of Knoll's senior R&D management team, oversaw a marked increase in US regulatory filings and approvals, and supervised joint R&D programs with multiple other pharmaceutical companies.
Dr. Spigelman received his undergraduate degree from Brown University and his medical degree from the Mt. Sinai School of Medicine where he specialized in Internal medicine, Neoplastic Diseases and Preventive Medicine. Dr. Spigelman holds board certifications from the American Board of Internal Medicine, the American Board's Subspecialty Board of Medical Oncology, and the American Board of Preventive Medicine and was the recipient of the American Cancer Society Clinical Oncology Career Development Award (1985-1988).
Presently, Dr. Spigelman is Co-Chair of the Working Group on New Drugs of the WHO Stop TB Partnership, and is a member of the Governing Board of the Tres Cantos Open Lab, GlaxoSmithKline.
Sign in or register and get unlimited access to recordings of our past webinars and conferences.
Register
This webinar is brought to you by

,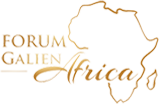 ,