Ethical Aspects of Digital Transformation in Health Care and Research
Monday, December 7, 2020
1 PM - 2 PM ET
This panel of industry, academic and regulatory experts will examine how digital transformation in life sciences will shape the industry's largest single driver of R&D expenditure: the clinical trial.We will discuss how the growing use of advanced applications will influence future trends on trial design, logistics, participation, monitoring and reporting – and, most importantly, patient access.  Although data science tools promise a higher scale of trial efficiency and cost-savings, the landscape of patient privacy, IP protections, and trial diversity and inclusion is still evolving. The reliability of and interpretation of progressive trials, observational studies and collection and use of RWE is also in the mix.
The webinar aims to help guide digital transformation toward outcomes that advance research while protecting patients and the integrity of the regulatory process in medicines. The panel will discuss existing ethics safeguards and protocols including those developed by the OECD, the EU, major professional organizations, and individual companies; identify "best practices" in digital health ethics frameworks overall; and share what an industry  "good governance" platform in using advanced technologies might look like.  And finally, from an ethics perspective, the panel will share what should be done to narrow the current "digital divide" to secure better health parity between the industrialized and developing world?
Discussion with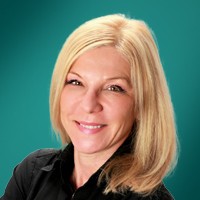 Rachele Berria
Vice President and Medical Head
US Biopharmaceuticals AstraZeneca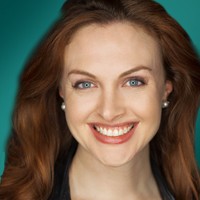 Jessica Federer
Chief Executive Officer
US Huma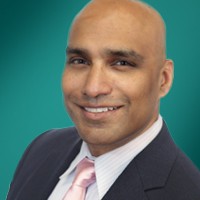 George Mathew, MD
Chief Medical Officer
North America DXC Technology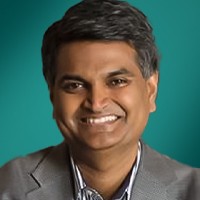 Nagaraja Srivatsan
Senior Vice President
Chief Digital Officer
Research and Development Solutions
IQVIA
Moderated by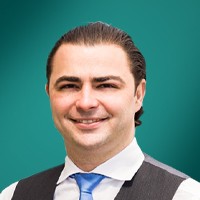 Theodore Search, Pharm.D.
Chief Executive Officer
Skipta – Informa Pharma Intelligence
---
Theodore Search, Pharm.D.
Ted is a board-licensed Pharmacist in the Commonwealth of Pennsylvania. He created an award-winning private social network for medical professionals, Skipta, which comprises more than 30 specialized medical communities and has more than 800,000 members. He was named one of PM360's Top 100 Elite Entrepreneurs in the pharmaceutical and healthcare industry in 2016. He received his Doctor of Pharmacy degree from the University of Pittsburgh.
---
Rachele Berria
Key player in 10+ novel MoA-based therapies (discovery, development and patient fruition) in both Academic and Industry setting.
Pioneer of the use of technology (wearables, predictive analytics/AI) and novel clinical endpoints to uncover treatment responders.
Forerunner of randomized, pragmatic trials to mirror real world clinical decision making, draw cost-effectiveness measures and foster collaboration with payers and large healthcare echo-system .
Joined the Pharmaceutical Industry with increasing responsibilities within Research &Development, and Global/affiliate Medical groups within Roche/Genentech and Sanofi.
Currently employed as Vice President and Medical Head, US Biopharmaceuticals at AstraZeneca.
---
Jessica Federer
Ms. Federer is recognized as one of the top 100 global CDOs, a "Power-Lady" of the German economy, and a leading Health Tech Influencer, adept at translating digital developments into meaningful advancements for both business and society. Ms. Federer is an advisor and investor for health and technology companies, and is on the United Nations m-Powering Development Advisory Board for the Agency for Information and Communications Technology (ITU). She is the founder of Innovayte. Federer was the Chief Digital Officer at Bayer A.G., leading the digital transformation for the global life sciences leader across consumer health, pharmaceuticals, animal health, and agriculture. While at Bayer, she held positions in Global Regulatory Affairs, Market Access, Communications and Public Affairs. She began her public health career as an analyst at the Agency for Healthcare Research and Quality in the US Department of Health and Human Services. Ms. Federer earned a Bachelor of Science from the George Washington University, and a Master of Public Health from Yale.
---
George Mathew, MD
George Mathew, MD, MBA, is the chief medical officer for DXC Technology in North America. In this role, he serves as the clinical expert and healthcare thought leader to our healthcare customers in transforming the healthcare marketplace. Dr. Mathew has worked at General Electric, Goldman, Sachs & Co., Pfizer, WebMD and Aetna (now CVS). He is also a practicing internal medicine physician.
---
Nagaraja Srivatsan
"Sri" is senior vice president and chief digital officer, R&DS Technology Solutions. He is responsible for driving growth and leading product development and operations of R&DS Technologies. Srivatsan has over thirty years of experience in growing businesses in the Digital, Data, AI, Analytics, IT and Operations management areas across several industry verticals. In 2010, he was recognized as the top 100 most inspiring people in the life sciences industry award by PharmaVOICE publication.
Prior to joining IQVIA, Srivatsan served as executive vice president and chief growth officer at EXL where he developed their digital intelligence offerings. Previously, as Venture partner, he grew Cognizant's foray into Digital & Platforms identifying, incubating and growing innovative digitally enabled ventures across the Healthcare & Life Sciences value chain. Early on, he was responsible for growing Cognizant's Life Sciences business unit to be a Tier one provider.
Srivatsan holds a bachelor's degree in Electrical Engineering from B.I.T.S. in India, a master's degree in Electrical Engineering & Computer Science from Northwestern University, and completed graduate studies in Telecommunications Policy and Management at Northwestern University.
Sign in or register and get unlimited access to recordings of our past webinars and conferences.
Register
This webinar is brought to you by

,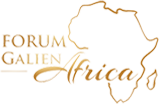 ,