TRACKING BIOETHICS: TRANSPARENCY, TRUST AND THE INDUSTRY'S SOCIAL IMPERATIVES
---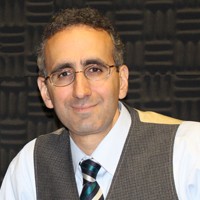 Jeremy Abbate
VP & Publisher
Scientific American
Jeremy Abbate is the VP & Publisher of Scientific American, the founder of the global biotechnology program, Worldview, and an advisor to many health and science organizations.
---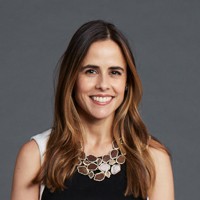 Jennifer Miller, PhD
Assistant Professor
Yale School of Medicine
Jennifer E. Miller, PhD, is an Assistant Professor in Yale School of Medicine, Founder of Bioethics International, and Director of the Good Pharma Scorecard program. Prior to joining Yale's faculty, Dr. Miller was based at NYU School of Medicine, Duke University, and Harvard University. Committed to public service, Dr. Miller serves as a member of the World Economic Forum, on Pharmacy and Therapeutics Committees, IRBs, and Compassionate-Use Advisory Committees. Previously she served on the CDC Task Force for Pediatric Emergency Mass Critical Care, under the Obama Administration, the AMA Advanced Disaster Life Support Education Consortium, as a consultant to the United Nations Economic and Social Council, and PCORI-NIH Collaboratory working groups on pragmatic clinical trials.  She has authored over 50 publications, including for BMJ, Nature Medicine, Health Affairs, JAMA Oncology, and Trials and been the recipient of multiple grants. She is a frequent news commentator for CBS news, Wall Street Journal, New York Times, Washington Post, Bloomberg News, Forbes, and NPR. Dr. Miller's current work centers on the ethics and governance of the pharmaceutical industry and data sharing. She is recognized leader in empirical bioethics and developing and using metrics to enhance accountability. Her training is in physics, bioethics, business ethics, and regulatory governance.
---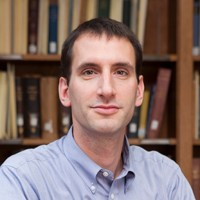 Joseph Ross, MD, MPH
Professor of Medicine and Public Health
Yale School of Medicine
Joseph S. Ross, MD, MHS, is a Professor of Medicine (General Medicine) and of Public Health (Health Policy and Management) at the Yale School of Medicine, a member of the Center for Outcomes Research and Evaluation at Yale-New Haven Health System, and Co-Director of the National Clinician Scholars Program at Yale. With expertise in health services and outcomes research and the translation of clinical research into practice, his research examines the use and delivery of higher quality care and issues related to pharmaceutical and medical device regulation, evidence development, postmarket surveillance, and clinical adoption. Dr. Ross co-directs the Yale-Mayo Clinic Center for Excellence in Regulatory Science and Innovation (CERSI), the Yale Open Data Access (YODA) Project, and the Collaboration for Research Integrity and Transparency (CRIT) at Yale Law School, and leads efforts at Yale-New Haven Health System in collaboration with the National Evaluation System for health Technology (NEST). He has published more than 450 articles in peer-reviewed biomedical journals, co-founded the preprint server medRxiv, and is currently the U.S. Outreach and Research Editor at BMJ.
---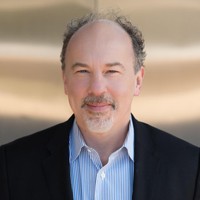 Fred Guterl
Author
The Fate of the Species
Fred Guterl is a writer and editor. He is the recipient of numerous journalism awards, from, among other groups, the American Association for the Advancement of Science, the Overseas Press Club and the American Society of Magazine Editors; he led Scientific American, as executive editor, to its first ever award for General Excellence from ASME. He is author of The Fate of the Species (Bloomsbury) on existential risks to humankind.
---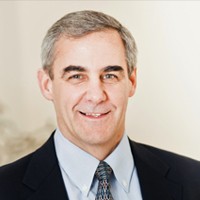 Briggs Morrison, MD
Chief Executive Officer
Syndax
Briggs Morrison, M.D. is the Chief Executive Officer of Syndax Pharmaceuticals, Inc., where he also serves on the board of directors. He is also an Executive Partner at MPM Capital, Inc. where he is a member of the investment committee for the Oncology Impact Fund. Prior to joining Syndax, Dr. Morrison served as Executive Vice President, Global Medicines Development and Chief Medical Officer at AstraZeneca plc from January 2012 to June 2015, leading the company's global, late-stage development organization and serving as a member of the AstraZeneca senior executive team. Lynparza, Tagrisso, and Imfinzi were all developed under Dr. Morrison's leadership. From October 2007 to December 2011, Dr. Morrison held a number of positions of increasing responsibility at Pfizer Inc., culminating in his appointment as Head, Medical Affairs, Safety and Regulatory Affairs for Pfizer's human health business. He started his career at Merck & Co., Inc. where he held roles of increasing responsibility at Merck Research Labs. Dr. Morrison was chairman of the board of TransCelerate BioPharma Inc. from 2014 to 2015, a member of the executive committee of the Clinical Trials Transformation Initiative (CTTI) sponsored by FDA, and is on the board of the Alliance for Clinical Research Excellence and Safety (ACRES) and the Site Accreditation and Standards Institute (SASI). Dr. Morrison currently serves as a member of the board of directors of Arvinas, Inc. (NASDAQ: ARVN) and NextCure,Inc. (NASDAQ: NXTC), Repare Therapeutics (NASDAQ: RPTX), and Oncorus (NASDAQ: ONCR). Dr. Morrison received a B.S. in Biology from Georgetown University and an M.D. from the University of Connecticut Medical School. He completed residency training in internal medicine at Massachusetts General Hospital, medical oncology clinical fellowship at the Dana-Farber Cancer Institute and completed a Howard Hughes Medical Institute post-doctoral fellowship with Phil Leder in the Department of Genetics at Harvard Medical School.
---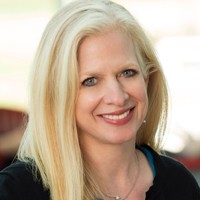 Jessica S. Scott, MD, JD
Head of R&D Patient Engagement Office
Takeda Pharmaceuticals
Jessica Scott, M.D., J.D., Head of the R&D Patient Engagement Office, leads the organization from vision to culture change, from developing medicines for patients to developing medicines with patients. Jessica and her team have embedded patient engagement into the structure of R&D. Working closely with researchers and study teams in Neuroscience, Gastroenterology, Oncology and Rare Diseases on a global level, they bring the perspective of patients living with conditions in these disease areas to Takeda to partner in the development of new medicines. Jessica launched an innovative internal video series, News Updates, to provide the global organization with focused and highly engaging synopses of key learnings from Patient Engagement activities and their impact new medicine development at Takeda. Jessica also creates strong enterprise-wide collaborations including with Patient Advocacy and Patient Recruitment & Retention functions to drive strong partnerships with patient and patient organization in drug development and evidence generation.
Jessica's background as a lawyer and physician brings a unique combination of medical and legal process to Takeda. She employs disruptive and innovative thinking in rapidly changing environments to improve the lives of patients. Jessica has a proven track record of demonstrated leadership across industries including pharmaceutical, legal and healthcare.
Prior to joining Takeda, Jessica led the GlaxoSmithKline North America Medical Policy and Advocacy function within the Office of the Chief Medical Officer. She led efforts, both internally and externally, related to clinical trial transparency, data sharing, and patient-centricity, working collaboratively as an ambassador of GSK on global multi-stakeholder consortia Initiatives included developing an industry approach to sharing individual results with study participants, optimizing the clinical trial experience and developing the Science of Patient Input. Before to joining GSK, Jessica pioneered the development and implementation of an innovative program for improving patient outcomes through early dispute resolution, as Director of Healthcare ADR Innovation at Carolina Dispute Settlement Services, In healthcare, Jessica worked with hospital system executives across the United States and as well as with other high risk industries to improve safety and improve outcomes using a unique combination of human factors, systems engineering and law.
Jessica received her M.D. from Tufts University School of Medicine and completed her residency in Family Medicine at the University of Virginia. She practiced Family Medicine in North Carolina for more than a decade. Jessica also attended Campbell University School of Law, graduating with honors where she is currently licensed to practice law. She is also a certified mediator and is trained as a collaborative law attorney. Jessica has served on the NC Bar Association Health Law Section Council and the Ethics Committee.
---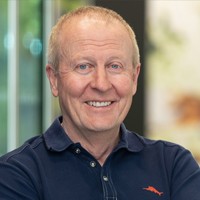 Rob Scott, MD
Retired CMO
Abbvie
Dr Rob Scott is a Zimbabwean born physician and a graduate of University of Cape Town. Rob has held leadership positions in global Pharma for over thirty years. At Pfizer he developed Lipitor and Norvasc, including personal involvement in many large scale CV trials. He also invented and developed the first commercially available Polypill, Caduet. At AtheroGenics, he designed and implemented the first large cardiovascular outcomes study to be wholly performed by a small biotech. At Amgen, Rob conducted the first outcome study for a PCSK9i, FOURIER. Rob was able to accelerate the program by 18 months and achieve the first regulatory approval in a highly competitive race with Sanofi/Regeneron. Rob was also successful in getting FDA approval for the heart failure drug, Corlanor despite not having a single US subject in testing. Rob was a member of the FDA Cardiac and Renal Drug Advisory Committee from 2012 to 2016 and participated as a committee member fourteen times as well as leading the successful sponsor team for Repatha. Rob recently retired as the Chief Medical Officer at Abbvie where he had responsibility for around 40 new molecular entities, four thousand people and a budget of close to two billion dollars. During his tenure, Abbvie achieved over 14 major regulatory approvals including Venclexta, Orilissa, Skyrizi and Rinvoq. He also created the Development Design Center, a Center of Excellence focused on using predictive analytics and big data to design and implement better clinical trials. He has been a board member of Transcelerate and the PhRMA R&D Leadership Forum. Rob is a leader in digital transformation of clinical research including a broad range of aspects from predictive analytics, innovative program and study design, synthetic and historical controls, pragmatic and real world studies, use of passive data collection using IoT and wearables and risk based monitoring to name a few. Rob is currently on the board of ArisGlobal, Draupnir Bio  and Confo Therapeutics and the scientific advisory boards of Variant Bio, Morningside Biopharma and BioEthics International.
---